It all started with "Separated at Earth". This marked the first of four books penned by Terry and Linda. It wasn't long after it's release when "Psychic Intelligence" premiered as a best seller on Amazon. Now, "Died Too Young" is available.
Our Latest Book is now Available!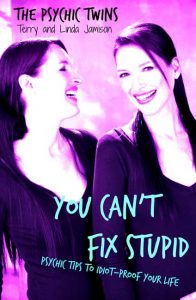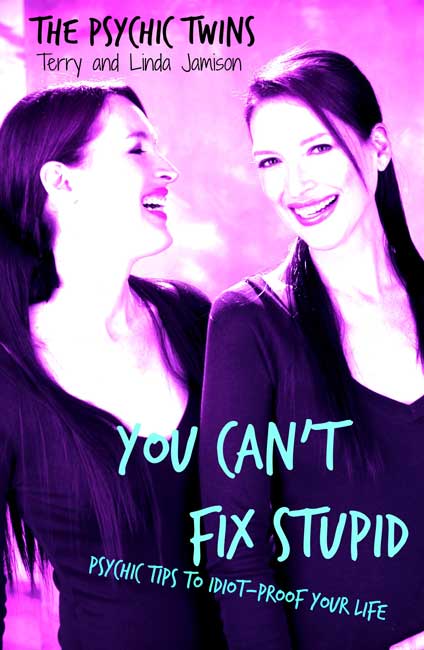 The Psychic Queens are back with their 4th book, and they're not just throwing shade, they're throwing the whole tree! Terry and Linda Jamison are the stars of THE PSYCHIC TWINS CHANNEL, which they started with YouTube superstar Shane Dawson a year ago. You Can't Fix Stupid is your "Twintessential guide" to helping you recognize and navigate stupid in all areas of your life.
These sassy truth tellers, authors of world #1 bestseller Psychic Intelligence, are spilling the tea on stupid conspiracy theories, alien abductions, fake news, stupid talk show hosts, stupid dating, celebrities, doomsdayers, bullies and stupid criminals. There is no cure for stupid…but the good news is, it can be managed and avoided with these timeless tips.
With their signature razor wit and refreshing honesty, The Psychic Twins relate shocking experiences they've managed to survive as intuitive pioneers in Hollywood…and nothing is off limits.
Please give us a 5-star review on Amazon!
---
---