Check out Psychic twins on Fullscreen and their 2016 world predictions!
THE PSYCHIC TWINS SIGN WITH FULLSCREEN
First, we have an exciting announcement…We just inked a deal with Fullscreen this week! Fullscreen, Inc. is a global youth media network that develops online creators and produces multi-platform entertainment experiences. This will help us launch our career to the next level and into the stratosphere! Our new Youtube channel "The Psychic Twins" now has 300,000 subscribers, with new videos uploaded every Friday. Please subscribe and give us a thumbs up on the videos!
This week has been a week of amazing breakthroughs in health and medicine, as well as some of the biggest epic storms in history. We did predict them on David M. Baker's radio show Beyond the Gate (link is on Youtube and full transcriptions of our shows are on Scribd) Here are some highlights of this week's events. Prayers out to all affected by these tragedies.
LISTEN TO THE PSYCHIC TWINS' WORLD PREDICTIONS SHOW FOR 2015-16!
Over 500 of The Psychic Twins' world predictions for 2015 have already happened (since January)

The Psychic Twins aired on BEYOND THE GATE RADIO with New World Predictions for 2015-16 (podcast). This year we celebrated our 5th year making world predictions on David M. Baker's show, and the 5th Anniversary of Beyond the Gate Radio!
This show aired live on January 11, 2015 at 6pm Pacific time. Click here to listen: http://www.youtube.com/watch?v=bPcff1n9O3k
Prefer to read them? Scribd: World Predictions for 2015-2016 by Terry and Linda Jamison, The Psychic Twins (Complete Transcript) Our Paris terror predictions are on pages 23-30.
https://www.scribd.com/doc/256448488/World-Predictions-for-2015-2016-by-Terry-Linda-Jamison-THE-PSYCHIC-TWINS-on-Beyond-the-Gate-Radio-Transcript
Monstrous Category 5 Cyclone Winston punishes Fiji, 17 dead – Most powerful storm in history in the Southern hemisphere!
"The devastation of the damage to homes and buildings is enormous." http://mashable.com/2016/02/21/tropical-cyclone-winston-photos/#8jqdPmrSVaqm
Michigan shooting rampage: 8 shot, 6 dead, 2 critically wounded in 6 hour Kalamazoo, Michigan mass shooting by Uber driver; suspect in custody. http://cnn.it/20MPI2Q
8 people were killed in a line of storms, 52 tornadoes through the South and Mid-Atlantic this week.
http://cnn.it/1WKvLIZ
AMAZING cancer breakthrough: Symptoms of 94% of terminally ill leukemia patients totally disappear.
http://n.mynews.ly/!BoB.Ddz6_
This glove may be the solution to Parkinson's tremors.
http://cnn.it/1PYmwEg
Gastric reflux drugs (Prilosec, Nexium, Prevacid) linked to dementia risk.http://www.huffingtonpost.com/entry/gastric-reflux-drugs-may-me-tied-to-dementia-risk_us_56c346c0e4b08ffac12682de
---
THE PSYCHIC TWINS' NEW ONLINE STORE!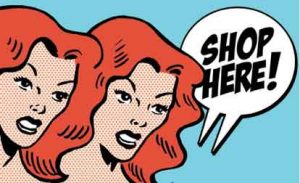 Our original T-shirts, tote bags, cell cases, mugs, and more!
---