GERMANWINGS CRASH:
NIGHTMARE IN THE SKY
"Sweet dreams and flying machines in pieces on the ground…"
– James Taylor, "Fire and Rain"
---
Greetings to all our Friends, Fans, and Future Fanatics spanning the globe…
On March 24, 2015 a Germanwings passenger jet flying out of Barcelona crashed in the French Alps en route to Germany. The plane slammed into the mountainside at 430 miles per hour, and 150 innocent passengers were tragically killed in an instant. Terry was having a nightmare about a plane crash when Linda woke her up early to tell her the news. The two of us watched in horror as the headlines flashed across every major network. It quickly registered that we had predicted this tragedy in stark detail on our World Predictions Show 2015-16 on Beyond the Gate Radio that aired live just two months earlier, on January 11, 2015.
As the unimaginable facts emerged, it was found that the co-pilot of the doomed Germanwings flight deliberately crashed the plane after locking his captain out of the cockpit, French officials said.
In a chilling account of the final minutes of Germanwings Flight 9525, the lead prosecutor Brice Robin said that 27-year-old German pilot Andreas Lubitz, alone in the cockpit, activated a control causing the plane's descent into the French Alps. The plane dropped for eight minutes from its cruising altitude of 38,000 feet before crashing.
*(In a strange coincidence, debris was also found in Barcelonette, France.)
Lubitz appeared to "show a desire to want to destroy" the plane, Robin told reporters after his team analyzed the jet's cockpit voice recorder. The report sparked shock and outrage among victims' loved ones and millions of people around the world. Over the next two days, details about the pilot's state of health began to emerge.
Here is the verbatim excerpt from our 2015 Predictions show:
BARCELONA GERMANWINGS PLANE CRASH
PREDICTION on BEYOND THE GATE SHOW 1/11/15:
LINDA: "Now, we wanted to mention the places in other countries that we see possibly in high danger. Germany, Spain, for some reason we're getting Barcelona. Never said that before, starting to get it…UK, England, not so much Scotland. I'm seeing the UK, London area…
TERRY: France…we're going to see more in France.
LINDA: Oh, yes. Absolutely…and we're seeing a couple of aviation tragedies, not necessarily in Indonesia or Malaysia… but there are two very big explosive tragedies having to do with big jets…At least one will be terror related, you guys, so be careful. You know, really look sharp when you're traveling. We're seeing something that is involving mass casualties."
Among those souls lost was an entire class of sixteen students and their teachers from the same school in West Germany, who were returning from an exchange trip to Barcelona. Headmaster Ulrich Wessel said: 'We have never experienced such a darkness, such a black day, and we don't yet know how we will get through this trauma.'
Maria Radner, a celebrated Austrian opera singer, was on the fated flight with her husband and baby after having performed in Barcelona with fellow opera singer Oleg Bryjak, who also perished.
Yvonne Selke of Virginia and her lovely daughter Emily, a recent college graduate, were also among the 150 people who died in the crash. Sadly, we found out that these two ladies were friends of one of our clients in Virginia.
DID OUR WARNING TO A FRIEND HELP SAVE HER LIFE?
The day of the Germanwings crash, our friend Lola Braut posted this comment on her Facebook page on 3/24/15. (We are reposting it here with her permission):
"2 months ago I was thinking to book a ticket with Germanwings Air on THIS VERY WEEK (France related. I ALWAYS fly from Barcelona on Germanwings by way of the French Alps) Terry and Linda Jamison strongly suggested to me that I must NOT travel this way. Thank God I listened to my intuition and asked them what they were feeling on it (I never did that before in my life, I would just book a ticket and go!) and thank God for these Earth Angels! Because of their guidance, I booked a plane ticket for another direction.

I can't tell you how shocked I was to read about the Germanwings disaster this morning…it hit me immediately that I could've been on that flight as this is the week I am flying out!

Guys, they KNOW what they are talking about it. I want EVERYONE to know how VALID the twins' predictions are, ALWAYS! Check out their predictions for 2015-16… 200 already happened since their show aired—Whoa! Terry and Linda are off the charts with their intuition!"

– Lola B. Braut, London
Lola has been our angel many times, and it is comforting to know that using our psychic intelligence we can truly help others. This is the heart of the matter for us, and the reason we are doing this work.
We believe that good deeds are like stones thrown into a pond, sending endless ripples out in every direction. At the deepest level, we are all one.
"One day I'll do something that will change the system, and then everyone will know my name and remember it," Andreas Lubitz, the co-pilot suspected of deliberately crashing a passenger plane in the French Alps, told his girlfriend last year, the German daily Bild reported on Saturday.
Our prayers continue for all souls lost, and for their loved ones left behind. May they fly on the wings of angels…and one day rise again like the Phoenix out of the ashes.
Terry and Linda
The Psychic Twins
Here is a link to our World Predictions show, which aired 1/11/15 on Beyond the Gate:
---
OUR NEW ALIEN T-SHIRTS IN OUR STORE NOW!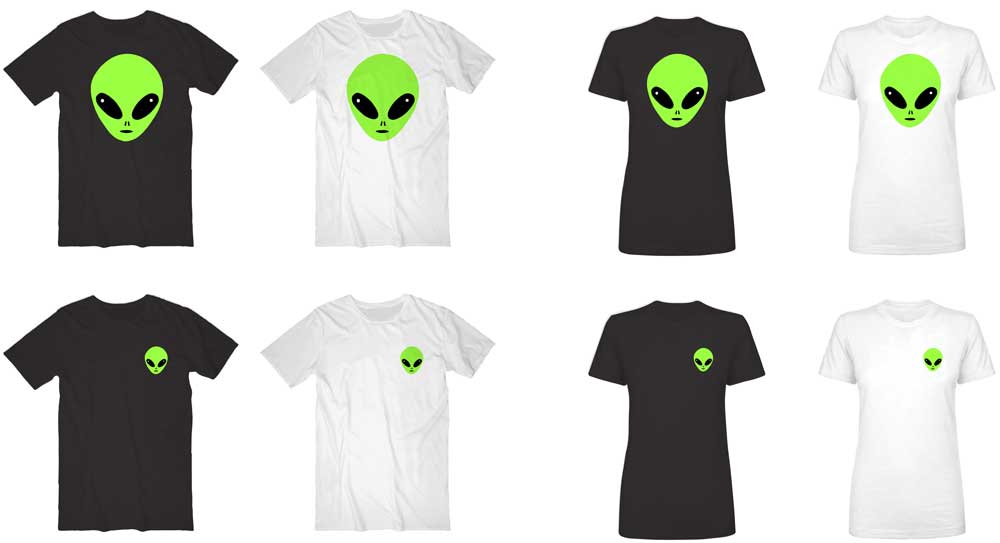 We are excited to announce our new Alien T-Shirts that we designed are now available in our store, in guys' and girls' sizes and in many colors! A must-have for all you fashion-conscious aliens!
Watch our Alien Abductions video with Shane Dawson:
---
**As a side note here, we have many people online who are making up lies about our predictions, because they are afraid of what they don't understand. We share this not as a victory lap, but to correct misunderstandings and in our own defense. We appreciate all of you who have helped to defend our work over the years, and who have contradicted the false stories about us online. We NEVER doctor our radio shows or YouTube videos, or edit them after they air. That is why we make our predictions on the shows that other people own.
---
CHECK OUT OUR NEW ZODIAC LINE OF CLOTHING, JEWELRY AND GEAR!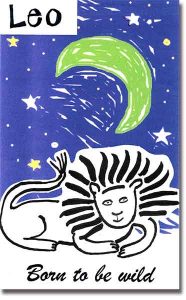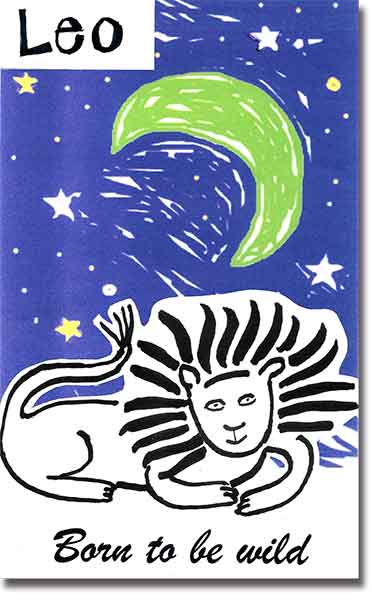 Welcome all new subscribers…We're so excited to announce our new merch designs coming out in November! We have designed an entire line of ZODIAC clothing and jewelry for all of you!!! These will be available within the next few weeks on The Psychic Twins Shop, so you can grab something for all the Capricorns, Geminis and other zodiac signs in your life. They make great holiday gifts for your family and friends. Watch our YouTube Channel for the official launch date! We have new celebrity collabs going up soon, so stay tuned…
Be sure to share this newsletter and help us reach one million YOUTUBE subscribers by the end of the year!
We also have a brand new website! Check us out at psychictwins.com.
---
CHECK OUT The Psychic Twins' interview with SUPERMODELS UNLIMITED
Click here to view the article: "The Power of 2" (September 2016 issue)
---
THE PSYCHIC TWINS' NEW ONLINE STORE!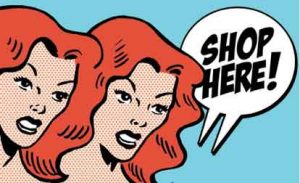 Our original T-shirts, tote bags, cell cases, mugs, and more!
---
YOUTUBE CHANNEL: HELP US GET TO ONE MILLION SUBSCRIBERS!
Thanks for helping our new YouTube Channel become the fastest-growing of all time! We now have nearly 700,000 subscribers in just 12 months.
'The Psychic Twins' YouTube Channel – Click here to subscribe!
https://www.youtube.com/channel/UCJZSVCGZksXJWlQECPJvk1A
---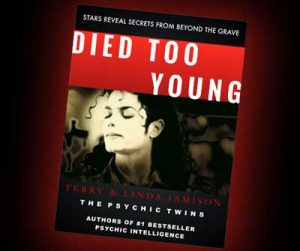 LOVE IT!! NOSTRADAMUS IN STILETTOS HAVE DONE IT AGAIN!
This book is absolutely brilliant on so many levels! The Psychic Twins have done it again… they are simply beyond amazing!
– Lola B. Braut
Spectacular Reading – 5 Stars!
Absolutely loved reading this book. Couldn't put it down! Can't wait for the next one to come out.
– Tina D.
Wow! My mind is blown reading Died Too Young!
The chapter on Natalie Wood is something I have suspected. It is BEYOND amazing!!!!!! Well done. #truth
– Suzanne S.
One million stars!!!
– Meghan C.
Not enough stars in the skies to rate this one….
Another extraordinary gift has been given us by Terry and Linda Jamison with this wonderful book! The Psychic Twins have provided insights and and answers to so many mysteries which have long haunted us. Their compassionate dialogue, especially with those stars who endured unspeakable emotional and physical abuse while being held prisoner in the spotlight of fame, was especially moving… giving voice to their suffering and meaning to their incomplete lives. This is an inspiration to all of us left to ponder the meaning of fame, and life after death. We have been blessed with two angels that can pierce the veil of illusion separating us from our loved ones passing before us… This book is a rare enchantment to be treasured, inspiring us with the beauty of the higher dimensions beyond life and the marvels in life after death.
– Martica L.
THIS BOOK IS PURE MAGIC!!
– Kristyn B.
Amazing book! 5 Stars!
Terry & Linda did a phenomenal job channeling all of these beautiful souls. I was shedding tears as I read these amazing messages of wisdom. A beacon of light & truth!
– Elena F.
Amazing and life altering read… "Died Too Young" is helping me to look at my life with a new vigor.
– Jason H., Perth, Australia
---
Twin Hearts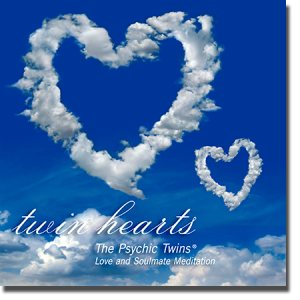 "Twin Hearts" Meditation CD –
Twin Hearts is available for download or for purchase as a high quality CD, delivered directly to your front door. Spirit wants to assist you in finding your divine soulmate. Twin Hearts is an inspirational meditation CD of original spoken affirmations, written by The Psychic Twins, accompanied by peaceful, healing music. These empowering words will help you to relax, shift your beliefs regarding relationships, and open your heart to receive love.
Twin Hearts Buzz
OH. MY. GOODNESS!! I could listen to your CD just to feel good everyday! Your voices are so soothing! I ABSO-LUTE-LY LOVE-LOVE IT!! MahaLo! ♥
– Irie S.
I am a huge fan and supporter. After being single for 5 yrs and many dysfunctional relationships, I purchased your "Love" CD. I listened to it every single night. Within a month – I met a wonderful man! I truly believe he is my soul mate and that listening to your tape truly helped my heart open so I could receive true love.
With gratitude,
– Karin D. New York
I want that!!! I need to add that to my X-mas list!
– Carlos M.
I bought five of them for friends as a gift — they love them too! …looking forward to your new book!
– Gary A.
This is a great cd! I can feel the shift occurring each time I listen to it…wonderful.
– Rita C.
"You guys are awesome! I listen to your CD every night to help me relax. I never thought that a CD could have such an amazing effect on me! I have had insomnia for several years and finally I found a way to get me to sleep! Will you ever have another CD out? I know Twin Hearts off by heart!"
– Chloe D., Ireland
I got the CD and card you sent me!! Oh my God.. How beautiful. Your new Twin Hearts CD was just amazing. You sound wonderful on the affirmations!! Anyway, thank you a million times over,
– D. Jackson
I got your Soulmate CD "Twin Hearts" in the mail today and put it in my DVD player to listen to it through my entertainment center. I really felt so much better after listening to it! I put it in my CD player on continuous repeat all night long so I can listen to it while I am sleeping. Thank you!
– David
---
Psychic Twins Buzz
This is a record. I don't think that there are any predictions that are left that the twins made that have not come true already. Now you all see why I believe in them. No one else in the world can match their track record and talent (gift). That is why I wrote the article The Psychic Twins: Oracles of the 21st Century. Thank you, Linda and Terry, for everything!
– David M. Baker, author and host of Beyond the Gate Radio
You are angels among us. If government was clever you could be President Obama's best advisors! You are miracles and an amazing inspiration.
– Ralitsa P.
Thank you for choosing to be born, blessing our earth with your wonderful presence. In Love and Light…
– Lynette
I just wanted to say how truly grateful I am to both of you for your empowering words of hope, wisdom, and faith. I cannot begin to explain to you how much your book "Psychic Intelligence" has enlightened my life, and in the process, the lives of others. You teach of happiness and love, and live by it as well, and I appreciate your sincerity and generous hearts.
– Preston J.
"The Psychic Twins are absolutely AMAZING. They are our A-Listers!"
– Ricki Lake, TV host and author, The Ricki Lake Show
Linda and Terry Jamison are women of deep character, passion, confidence and integrity with gifts that display truth and power on every level. They bring to their work so much more than their very evident and proven psychic abilities – they emanate an energy that comes straight from their hearts allowing others to know they are connecting to their unique essence and needs in a truly open, powerful and authentic way.
– Dr. Kristin Whitelaw (Owner at Dr. Kristin Whitelaw Holistic and Transformative Counseling)
When I first learned of the twins, I was a fan. When I read their books they became my heroes, but then I started to listen to them… to really listen. Not only to their predictions, but to them, and what I heard were two beautiful spirits who choose every day to help others, and in doing so I found Kindred Spirits.
– Joanna D.
The Psychic Twins are the most documented psychics in history. Their amazing world predictions include terrorist attacks, medical breakthroughs, national and natural disasters, the U.S. economy, stock market crashes, et al. Because they keep files on all predictions they write, The Psychic Twins were able to locate at least five different documents of their channeled writing which specifically foretold these events of 9/11 for the year 2001.
– Art Bell "Coast to Coast A.M." Premier Radio 11/99
The Psychic Twins have mind-blowing ESP! They offered us proof on tape of 9/11 and their other amazing world predictions.
– ABC Nightline
I'm obsessed with The Psychic Twins! Terry and Linda are so spectacular and they've predicted so many insanely accurate things. Their new book Psychic Intelligence is a classic!
– Colette Baron-Reid, author of The Map
I saw you on The View and I am extremely amazed at the accomplishments that the two of you have achieved!
– Patrick M.
Fire all of homeland security and hire Terry and Linda Jamison!
– Larry
I have watched every show you two have been on. You two have such a wonderful spirit and great sense of humor. Thank you for your beauty, grace and spirit.
– Kathleen L.
The charisma and power you two have is just unbelievable, and a confirmation of your being genuine and sincere.
– Olivier N., England
"The Psychic Twins are potentially mankind's greatest friend."
– Dr. Gary Schwartz, Harvard scientist and Professor of Psychology, Medicine, Neurology and Surgery at University of Arizona
---
Books Written By Terry and Linda Jamison
Separated at Earth
Our First Book
SEPARATED AT EARTH: The Story of the Psychic Twins is the inspiring, amazing story of the world-famous Psychic Twins, Terry and Linda Jamison. "The Psychic Twins" are internationally acclaimed for their astounding predictions of the 9/11 World Trade Center and Pentagon attacks, and the 2000 stock market crash (all on national radio show Art Bell, 1999.) Separated at Earth is the inspiring, amazing true story and it is available on Amazon.com by clicking here.
Psychic Intelligence
#1 Best Seller
The Psychic Twins' #1 Best Selling book is available for purchase at Amazon.com! and a bookstore near you right now! In their new book Psychic Intelligence, Terry and Linda Jamison explain, step-by-step, how to dissolve the blocks that can prevent you from using and trusting your own intuition. Visit Amazon.com now and purchase The Psychic Twins' second book, "Psychic Intelligence". This book is available right now by clicking on the following link. Click here to visit Amazon.com.
Book Buzz
Psychic Intelligence is a good read – intelligent, yet easy to understand.
– Sylvia C. Browne, author of 40 books
Psychic Intelligence is the best spiritual book published to date!!! (Amazon reviewer)
– Denise O.
Psychic Intelligence should be at the top of Oprah's list for her Book Club 2.0 because it's a groundbreaking book by the world's most documented accurate psychics. Your book gives really practical and helpful advice anyone can use for bettering their lives and improving their situation. Highly recommended.
– Michael V.
Psychic Intelligence By Terry and Linda Jamison is one of the best books I have ever read! We are all psychic, and this book shows you how to tap into it step by step! My 16 year-old daughter is reading it now and she has found out she has more abilities than she thought she had, and has also gained new psychic and spiritual abilities that I've noticed. Terry and Linda have helped awaken more of my child's psychic abilities and I am very grateful of this. I am just simply fascinated! I highly recommend this book for Oprah's Book Club! On a 1 to 10 scale, I say10 hands down and over the top!!
– Danielle D.
Thank you for sharing your wisdom/knowledge with us in the way that you do and helping others not feel "weird" for believing in and having heightened intuition. You help us not feel alone, and you give us the tools to help ourselves. I never expected I could be this blown away! I finally understand everyone before me and how they raved about Psychic Intelligence. I feel like a kid in a candy store or something when I talk about it! I'm just excited and thankful! Yay!
– Samantha W.
I have seen and heard of other psychics in this life, but you two are just beyond! Your track record and your help with so many people in this life is amazing. I truly believe God has placed you in this lifetime as a guide for humanity.
– Jean V.
Have just seen your episode of The UneXplained, it took my breath away. First, the reading was heartbreaking, so emphatic, very emotional and yet another proof of your authenticity. After so many years of uncertainty, this family has now complete insight what really happened to their daughter/sister. This shows that everything happens for a reason (even such a terrible crime as murder). It's all about learning our karmic lessons as forgiveness to enlighten our soul. Terry and Linda, you are truly a blessing for humankind. ♥♥
– Sana M., Serbia
Darling Beloved Mermaids,
My head continues to spin around really fast, trying to keep up with you Two! You are so beautiful and incredible… thank you
for being alive and showing us the future so clearly!
– Martha L.
Lady Gaga's got nothing on you two. You give the world hope and you do it with such humility and compassion. Hope is something that is sorely needed in the world right now. You're super connected to the Source.
– Judith R., Arizona
You are both such pure souls, real gems… the real deal… you carry the energy that could heal the world. You help the world as we search for the divine, you represent the highest energy — the essence of love. With individuals like you the community around us is blessed. You represent the highest expression of love & consciousness. Bravo, great teachers, BRAVO.
– Delaine S., Texas
Your gifts are so much more important than showmanship, curiosity and money. They hold among them the unique attributes to help usher greater and greater bits of heaven unto earth by eliminating darkness and illuminating truth. I hope you continue your "war" on darkness and ignorance.
– Patrick
I think the government should listen to your predictions more, as you have a 100% track record that no one else can claim. You both are the real deal… in the psychic world you are my idols! Many psychics and mediums have egos, you both don't. You're spot on every time.
– Gary A., UK
Note: No portions of this newsletter may be copied or reprinted without the permission of Linda and Terry Jamison. Beware of imitators! The Psychic Twins is an official registered trademark. © 2017