Dealing With Grief in the Wake of Tragedy
---
In the night of death, hope sees a star, and listening love can hear the rustle of a wing.
– Robert Ingersoll
Greetings all Friends, Fans, and Future Fanatics spanning the globe…
The families and friends of the 239 people aboard Malaysia Airlines Flight 370 now face the unimaginable challenge of grieving for a loved one whose final resting place may never be found.
They will have to somehow find a way to accept the possibility that the body of their loved one may never be recovered. Even though there may be recovery of remnants of the plane, it may not ever be enough, and they're going to have to find a personal sense of peace in order to move forward with their lives. As time goes on, it may become easier to surrender and release feelings of powerlessness, rage and frustration.
Survivors will have to learn ways to hold their loved ones in their hearts. Positive memories, thoughts and prayers help.
No matter what the outcome may be, we pray each person finds the strength they need to continue to live their life with confidence, and find meaning in their lives because that is what your loved ones would want you to do. A spiritual practice such as prayer and meditation can help tremendously. For the actual family members of the victims it will become necessary to forgive, whether it be the airline, authorities, or others whom they are holding responsible… This will take time. But healing is possible.
This event has caused unspeakable suffering for so many. These people need to get a sense of power and control back in their lives. Many will be consumed with overwhelming thoughts of revenge, others by fear of traveling, or fears of another possible attack. It will be normal to have these feelings. We urge those who are grieving to connect with friends and family for support. It may become necessary to reach out to get grief or anger counseling or join a support group to deal with their emotions. Counseling is one powerful way that the two of us got through our own grief after 9/11, and it kept us grounded in the midst of all the chaos.
It may help to write one's feelings down in a journal. Express your anger, frustration and sadness in a therapeutic setting. Also, creativity can be very healing. Write a letter to your loved one, plant a tree in memoriam. Celebrate your loved one's life.
Nothing can ever separate you from your loved ones who have passed. We believe we all survive death and live on in the realm of spirit. One of the chapters in our book Psychic Intelligence can help you connect with those loved ones who have crossed over to the other side. Here is a quote from our book:
"We believe that the soul survives death. Every living thing is composed of energy and energy never dies, it simply changes form. Therefore, the soul is eternal and continues to exist on another plane after the death of the body… life does not stop with death."
THE PSYCHIC TWINS ARE PROFILED IN TWO NEW BOOKS!
On the book front, we have just come out in two international books profiling our work and predictions: Conversations With Mediums by Scott Podmore (Hay House) is now a bestseller! We are also interviewed in The 100 Top Psychics and Astrologers in America 2014 by Paulette Cooper (revised version that profiled us 18 years ago, first published in 1996). Both books are available on Amazon and are in stores worldwide!
Follow us on Facebook and Twitter for news and our prediction updates! (The Psychic Twins is our FB fan page)
Below, we have listed our world predictions that happened in April 2014, according to category. To read all of our documented world predictions from 1998 to 2014, visit our website dev.psychictwins.com and click on the "Predictions" link.
We greatly appreciate your wonderful letters of support, always!
Be kind to one another, be safe… and we'll see you in the future…
Terry and Linda
The Psychic Twins
---
60 PREDICTIONS THAT HAPPENED IN APRIL 2014
(All predicted on 1/6/14 Beyond the Gate)
Listen to The Psychic Twins' 2014-15 Predictions Show on Beyond the Gate radio now! http://www.youtube.com/watch?v=3YZujEmkyZw
Political Scandals
Political scandal deepens: IRS emails show Lois Lerner talked with DOJ about pursuing/auditing political groups, Tea party – 4/16/14
New York Republican congressman Grimm to be indicted for campaign finance violations – 4/25/14
Indicted art dealer and painter were "masters of forgery and deceit" and earned more than $30 million from museums and galleries – 4/23/14
Obamacare website fix will cost $121 Million – 4/30/14
Health Secretary Kathleen Sebelius resigns after heavy criticism over flawed Obamacare website – 4/10/14
Obamacare sends premiums rising at fastest clip in decades – 4/4/14
Economy/ Financial Fraud/ Scandals/ Cyberattacks
Stocks Plunge, Biotech takes hit. Dow drops 300 points, Nasdaq suffers biggest fall since 2011 in triple digit loss – 4/10/14
IRS workers who didn't pay taxes got $2.8 million in bonuses – 4/23/14
Bank of America finds a mistake: $4 billion less capital than reported – 4/29/14
$6 Billion goes missing at State Department – 4/5/14
Legal fraud of the century: $9.5 billion judgment against Chevron -Environmental activist engaged in massive racketeering scheme – 4/20/14
Obamacare sends premiums rising at fastest clip in decades – 4/4/14
7 million insurance policies have been cancelled due to Obamacare -4/30/14
Michaels Stores hack attack hit 3 million people, lasted 8 months – 4/17/14
China is poised to overtake the US as biggest economy of the world by year's end – 4/30/14 (Predicted in 2012 and 2013)
Cyberattacks
"Worst bug Internet has ever seen" – Security virus "Heartbleed" hits up to 66% of the internet – fatal flaw in safety feature – 4/11/14
Internet Explorer Bug used by hackers to attack U.S. defense and financial firms – 4/28/14
Church Corruption and Scandal
Preacher accused of 59 counts of molesting girls in Minnesota – 4/17/14
Terrorism, Lone Wolf Terror Attacks, School Shootings
3 dead in shootings by white supremacist at Jewish facilities in Kansas City, Missouri suburb – 4/13/14
Atlanta, Georgia: FedEx worker wounds 6 people, kills self in shooting rampage at FedEx warehouse – 4/29/14
Colorado: Triple slaying – 3/9/14
China: blast rocks train station during Chinese President's visit to region, at least 50 injured – 4/30/14
Video shows large Al Qaeda meeting in Yemen to plot attacks on US – most lethal Al Qaeda affiliate AQAP – largest gathering in years; CIA misses it – 4/15/14
CNN report: Al Qaeda affiliate groups gaining strength, becoming more dangerous, State Dept. terror report says – 4/30/14
US representative Mike Rogers calls Al Qaeda "More diverse and more aggressive than pre-9/11" – 4/16/14
Yemen: Militants kill 5 soldiers at checkpoint – 4/4/14
15 dead in bomb attack as Afghanistan waits for election results – 4/3/14
Marine guard shot to death by colleague at North Carolina base – 4/8/14
Explosion near Pakistani capital of Islamabad kills at least 17, injures 41 – 4/8/14
Afghanistan Taliban attack: Roadside bomb kills 15 – 4/7/14
Iraq: Deputy Prime Minister survives assassination attempt; Bodyguard killed – 4/11/14
Iraq: Car bomb kills at least 16, wounds 12 – 4/13/14
India Terror Attack: Maoist attack polling parties in Chhattisgarh – 15 killed, including 6 policemen – 4/12/14
Blast kills 72, injures 124 at bus station in Nigeria – 4/14/14
Kansas City police arrest man in highway sniper shooting spree of dozens – 4/17/14
South Sudan: 48 killed in attack on peacekeepers' base, UN says – 4/19/14
South Sudan rebels kill hundreds of Muslims – 4/22/14
Yemen: Drone attacks kill 70 Al Qaeda suspects – "massive and unprecedented" attacks – 4/21/14
Iraq: Suicide bombings, attacks in Iraq kill 30 people, wound 70 – 4/21/14
Iraq: Bombings by Al Qaeda kill 31 at Baghdad, Iraq election campaign rally – 4/25/14
Iraq: 57 killed in suicide bomb attacks at rally – 4/28/14
Nigeria (Central Africa): 234 girls kidnapped from school by Islamic extremists – 4/21/14
Health and Medical Breakthroughs
Major breakthrough in non-invasive treatment for age-related blindness (macular degeneration) – Interleukin – 4/2/14
Aspirin may extend lives of some colon cancer patients – 4/1/14
Spinal cord breakthrough: First time electrical stimulation has helped paralyzed patients move voluntarily – 4/9/14
Artificial blood breakthrough: Stem cell research has produced red blood cells fit for transfusion into humans – 4/15/14
Cloning first: Scientists create Stem cells from adults genetically identical to donor – 4/17/14
Diabetes breakthrough: Increasing daily coffee consumption may protect against Type 2 Diabetes – 4/25/14
Earthquakes/ Extreme Weather/ Mega Storms
Second Strong 7.8 magnitude quake hits off northern Chile – 4/2/2014
Strong 6.7 quake strikes off Canada's Vancouver Island – 4/23/14
Epic storms and 65 tornadoes wreak havoc across Midwest, South and East – Death toll hits 39, with 865 reports of unusually severe weather;
$1 Billion in damages (One tornado was an EF-4) – 4/29/14
(Predicted all of these tornadoes and exact locations on TV special "True Believers" 1/3/14)
Record flooding in Florida is worst in 30 years – 4/29/14
Hundreds rescued from floodwaters in Florida and Alabama – historic rainfall -4/29/14
Celebrity Scandals
Top Hollywood bosses – former Fox head, top BBC exec and Disney TV president – accused with X-men director Brian Singer of abusing young boys in pedophile ring – 4/21/14
Singer Paul Simon and his wife arrested in New Canaan, CT for domestic violence – 4/28/14
Clippers owner Donald Sterling banned for life from NBA and fined $2.5 million by NBA for racist comments – 4/29/14
Dozens of sponsors flee Clippers after Donald Sterling racism scandal – 4/28/14
Year of the Woman: Again, a female cop is hero at Fort Hood massacre – A female police officer risked her life to bring violent rampage to an end – 4/4/14
UPDATE ON MH370 Missing Malaysia Flight: Australian Prime Minister is confident that series of underwater pings are coming from the missing plane in South Indian Ocean – 4/10/14 (Predicted on Sisters for the Soul radio)
---
THE PSYCHIC TWINS' NEW ONLINE STORE!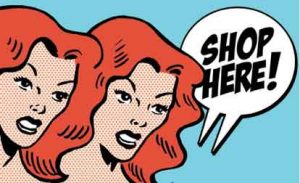 Our original T-shirts, tote bags, cell cases, mugs, and more!
---